Collection: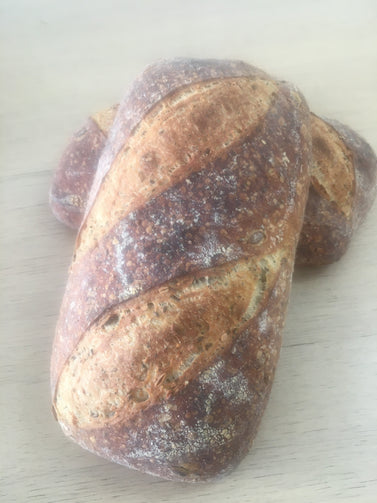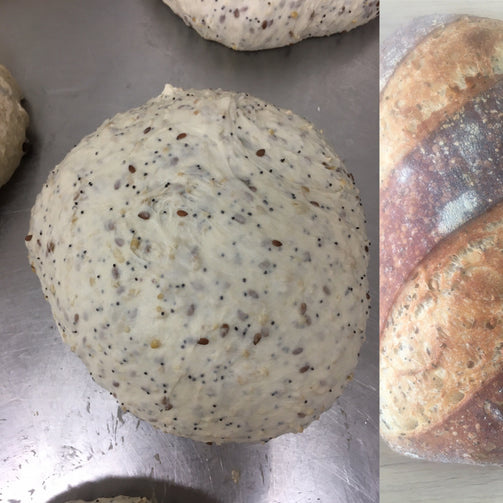 Collection:
Wholegrain Sourdough
Wholegrain Sourdough
Regular price

Sale price

$10.00
A variation on the white sourdough, our wholegrain sourdough is packed with wholesome, grainy goodness. Each loaf starts off with our 10 year-old mother dough to which we add whole wheat, steel cut oats (which are high in fibre and have a lower glycaemic index than rolled oats), brown linseeds, sunflower seeds, pumpkin seeds, sesame and poppy seeds, just a little salt and some water. This gives each loaf a delicious texture and flavour which not only tastes great, it keeps you fuller for longer!